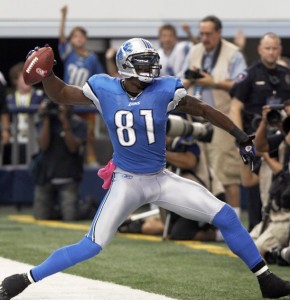 In life, there are certain benchmarks that indicate accomplishment. These indicators are tangible symbols of success.
Numbers often times provide the road map of a success for a given field.
But, what happens when those numbers are no longer as indicative as they once were? When benchmarks become outdated, when they no longer reliably reflect success, progress and perception?
Dig deeper and recent trends suggest that these numbers are not as trustworthy as once believed.
The gold standard of 1000-yard seasons for pass catchers no long indicates elite talent. Twenty pass catchers reached this mark last season. 19 players reached it the year before. 
The NFL is rapidly shifting towards aerial based offenses. As a result, the league has become saturated with pass catchers. The plethora of options closes the gap between talent classes.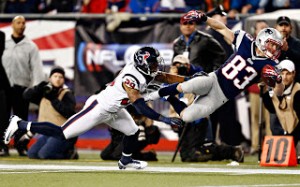 No box score can truly convince me that players such as Michael Crabtree and Jordy Nelson are among the elite WRs of the NFL. Guys like them may have some talent, but they are far from being considered the best at their positions. It's like the mirage of stardom American Idol casts over its contestants. Sure, they've all got amazing skill. But, the majority of winners eventually fade away after their lone victorious season.
Offenses can no longer be judged by whether or not they contain a true No. 1 WR who consistently tops 1000 yards. The game has changed and it's time the way we view it changes as well.